Pets are the masters of getting comfy. No matter where they are, they'll always figure out a way to carve out their own cozy corner for their next quick snooze. So, why not outfit them in equally as cozy pajamas, slip into your own matching pajama set, and join them for a nap? And with the crisp, chilly fall months upon us, there's no better time to level up your loungewear—and by that, we mean stocking up on cozy, comfy matching pajamas with your pet.
If your pup likes wearing clothes, super soft doggy PJs can help keep them warm and snuggly. And as for you, these matching pajama pieces are comfy enough to lounge around in all day. 
Ready for cuteness—and comfort—overload? Ahead, check out these too-cute matching sets of loungewear for both pets and people.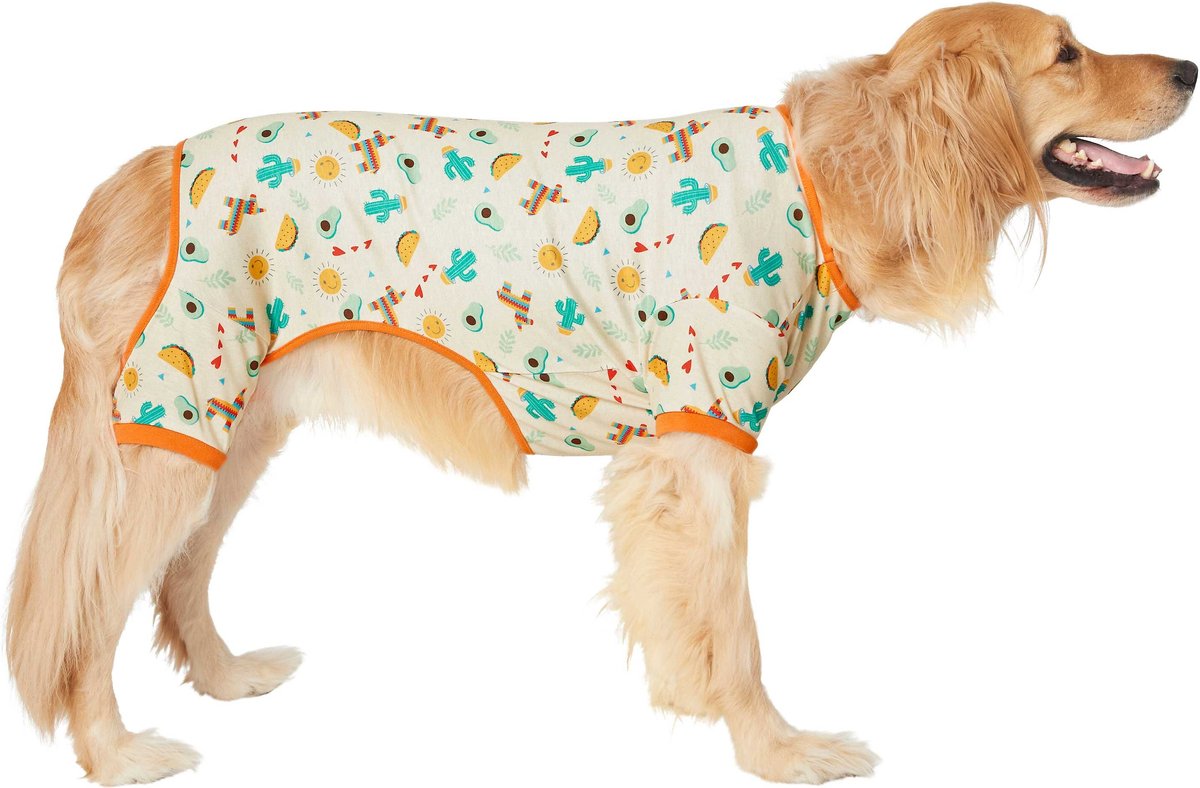 Warning: These PJs might have you reaching for your phone to order some tacos. But snug-fitting Frisco's Fiesta Siesta PJs will do more than rumble a couple tummies; they'll also keep your pup or cat warm.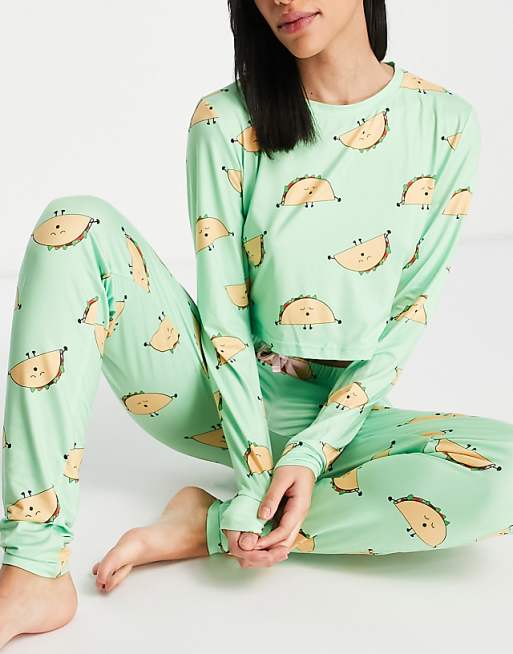 You and your pet will make the cutest pair with this complementary set of taco loungewear. The soft jersey fabric is perfect for all-day wear, and with a pink drawstring, the pants are adjustable for an extra-comfy fit.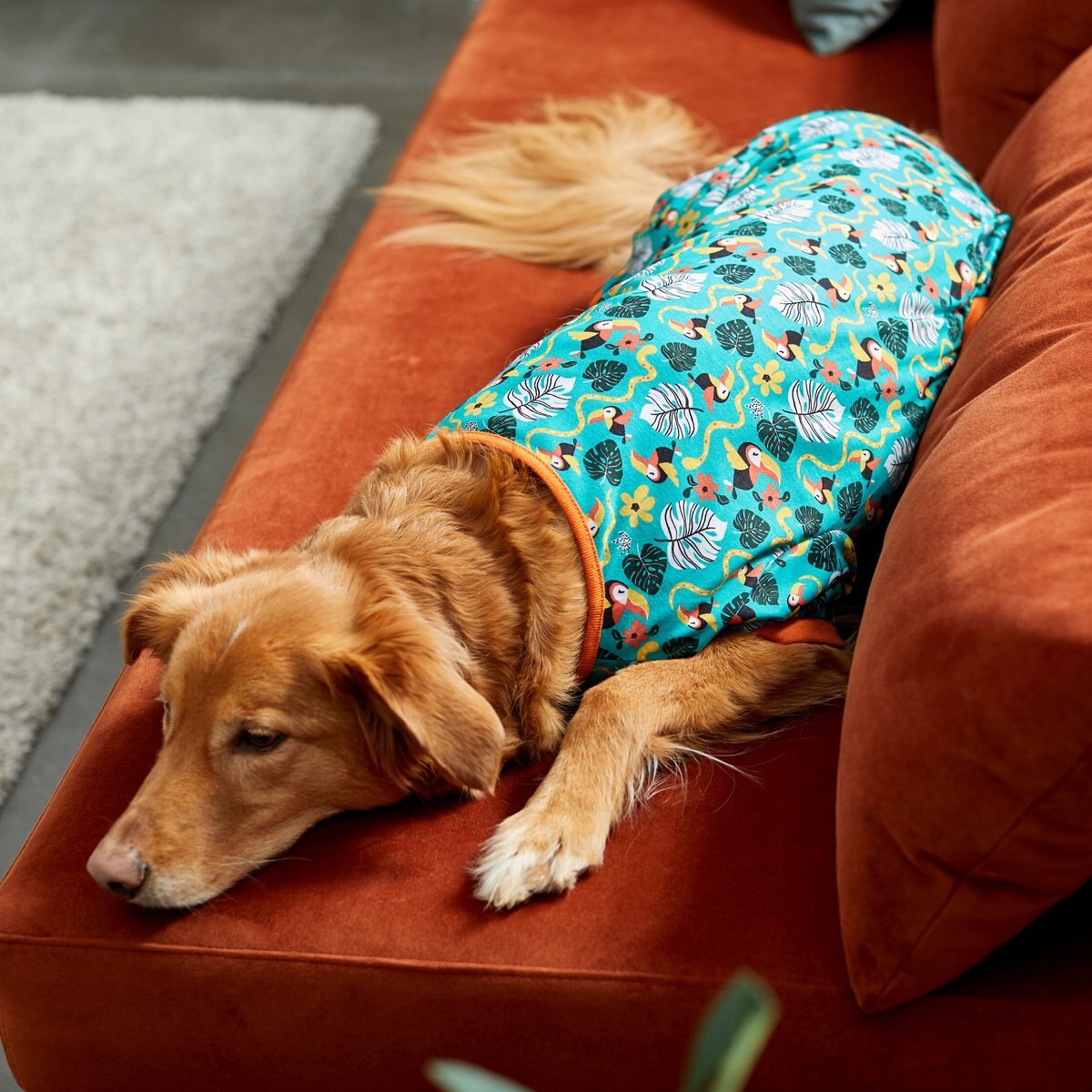 A big bonus of doggy PJs? They'll lessen the amount of pet hair and dander that end up on your sheets or couch, post-cuddle session. As if these PJs, with their tropical toucans and turquoise hue, didn't have enough going for it as it was!
Drift off to dreams of tropical vacays in your own pair of tropical PJs. This two-piece is super comfy, thanks to its polyester fabric. And if you're really loving this print, Ted Baker sells a silky satin slip dress, too.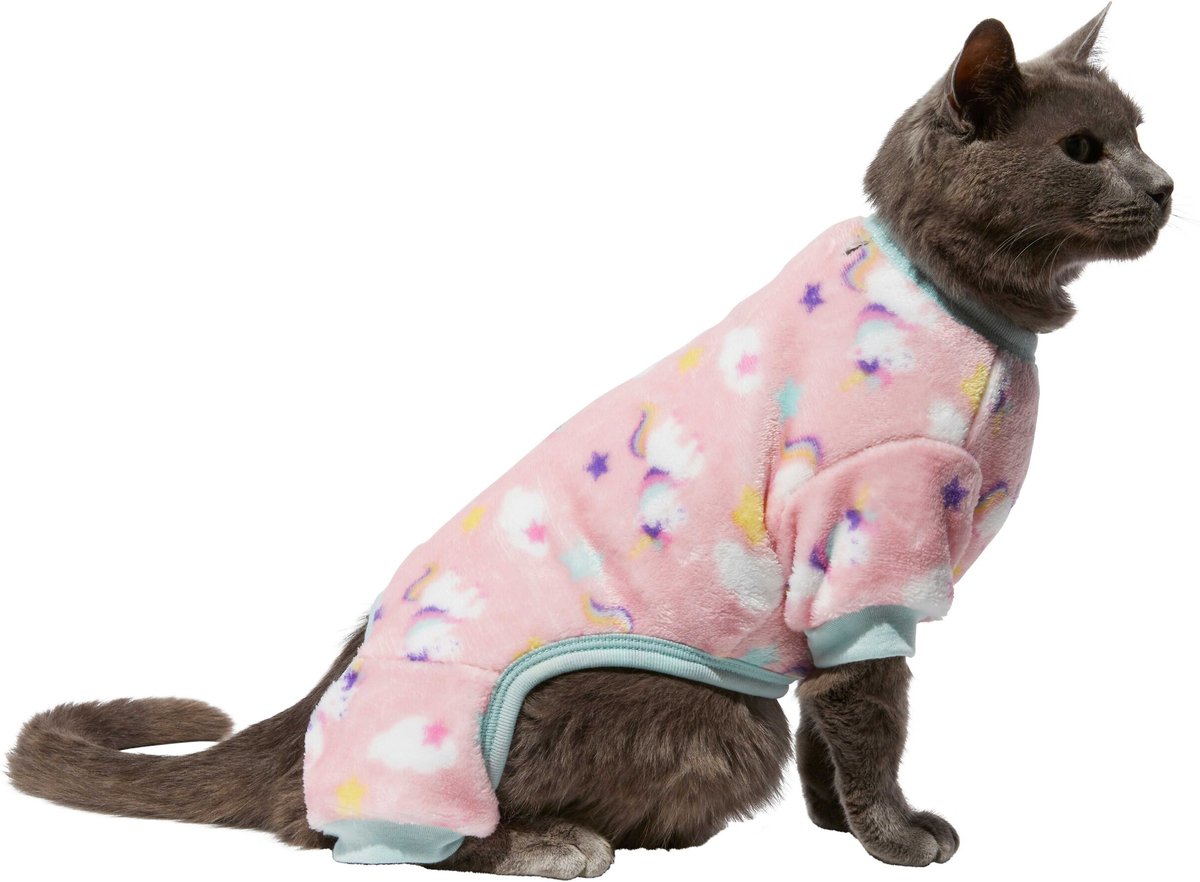 We can't get enough of this plush-pink and light blue-trimmed pajamas. Made of 100 percent polyester fleece, these Frisco PJs are not only super-soft but they're perfect for pre-nap selfies.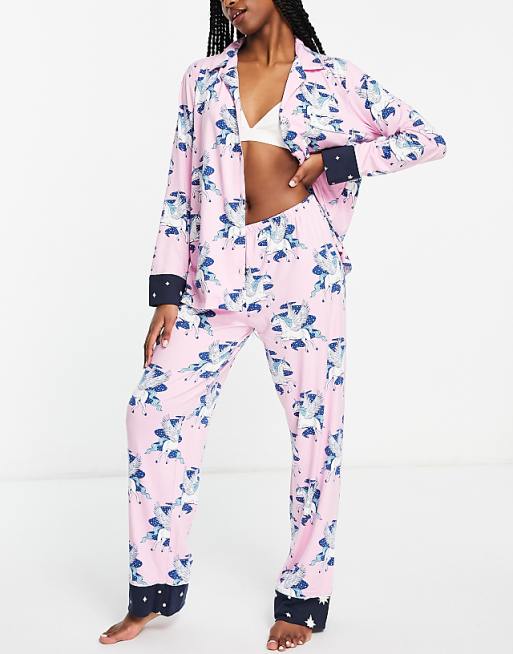 For a touch of whimsical luxury, look no further than Chelsea Peers' stretchy, soft two-piece jersey pajama set.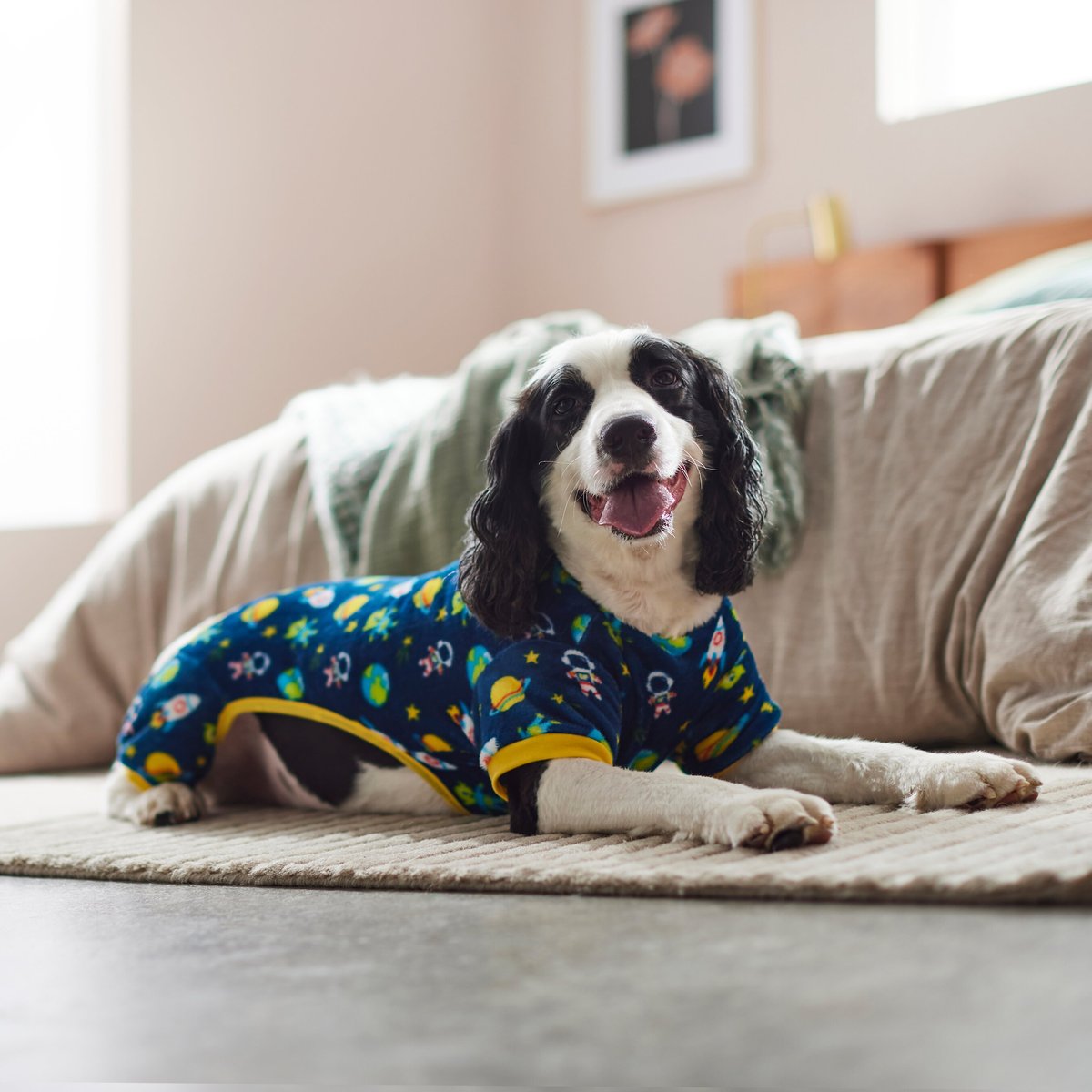 These playful PJs are out of this world. And with such a fun print, why limit this to indoors? Your pup's bound to turn heads while wearing these plush pajamas—and stay warm, too.
Made with a soft cotton blend, you'll want to spend every day in this blue rocket ship-printed romper.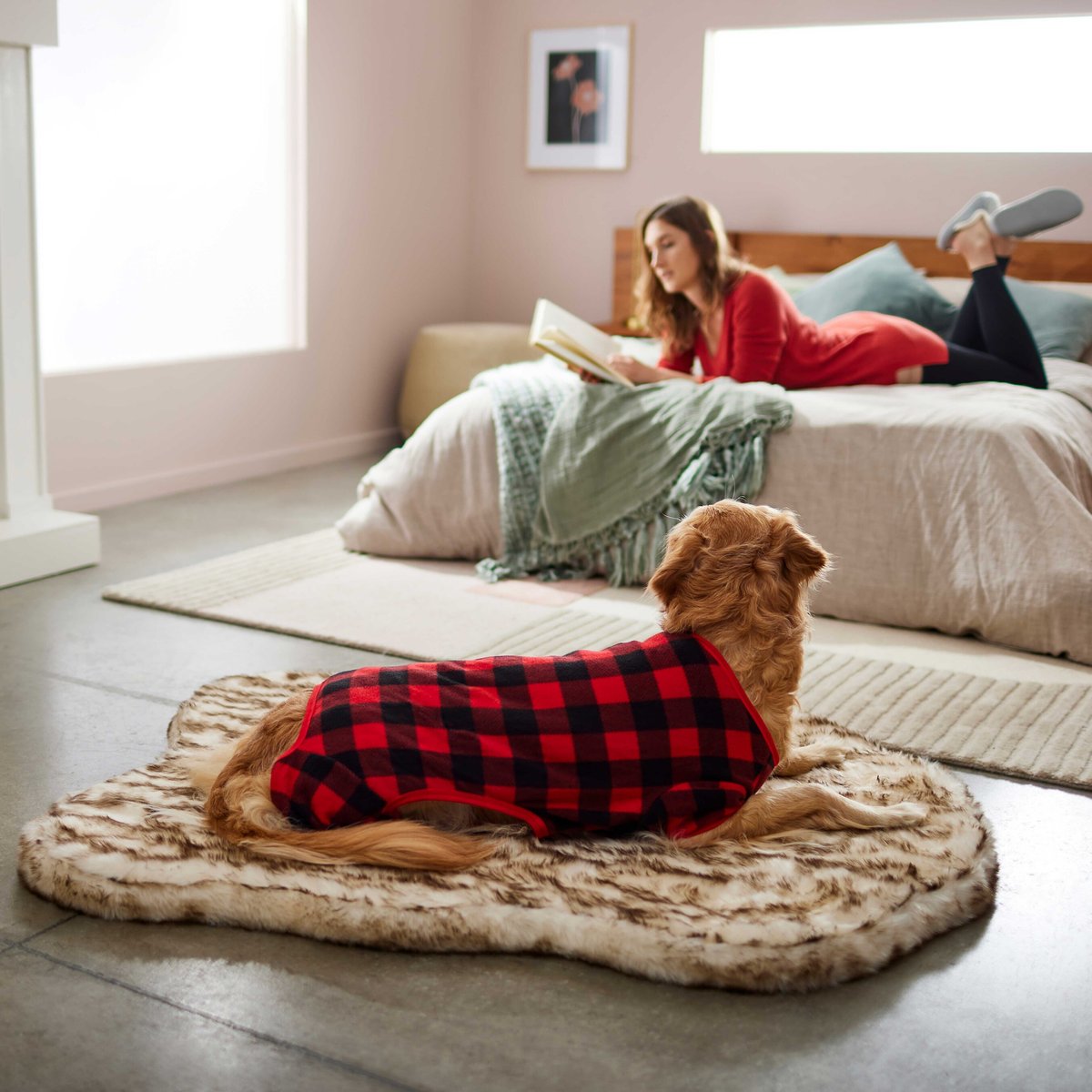 Fall just wouldn't be the same without plaid, and Frisco's Polar Fleece PJs in classic red plaid will ensure your pet not only looks great but also stays comfy and cozy.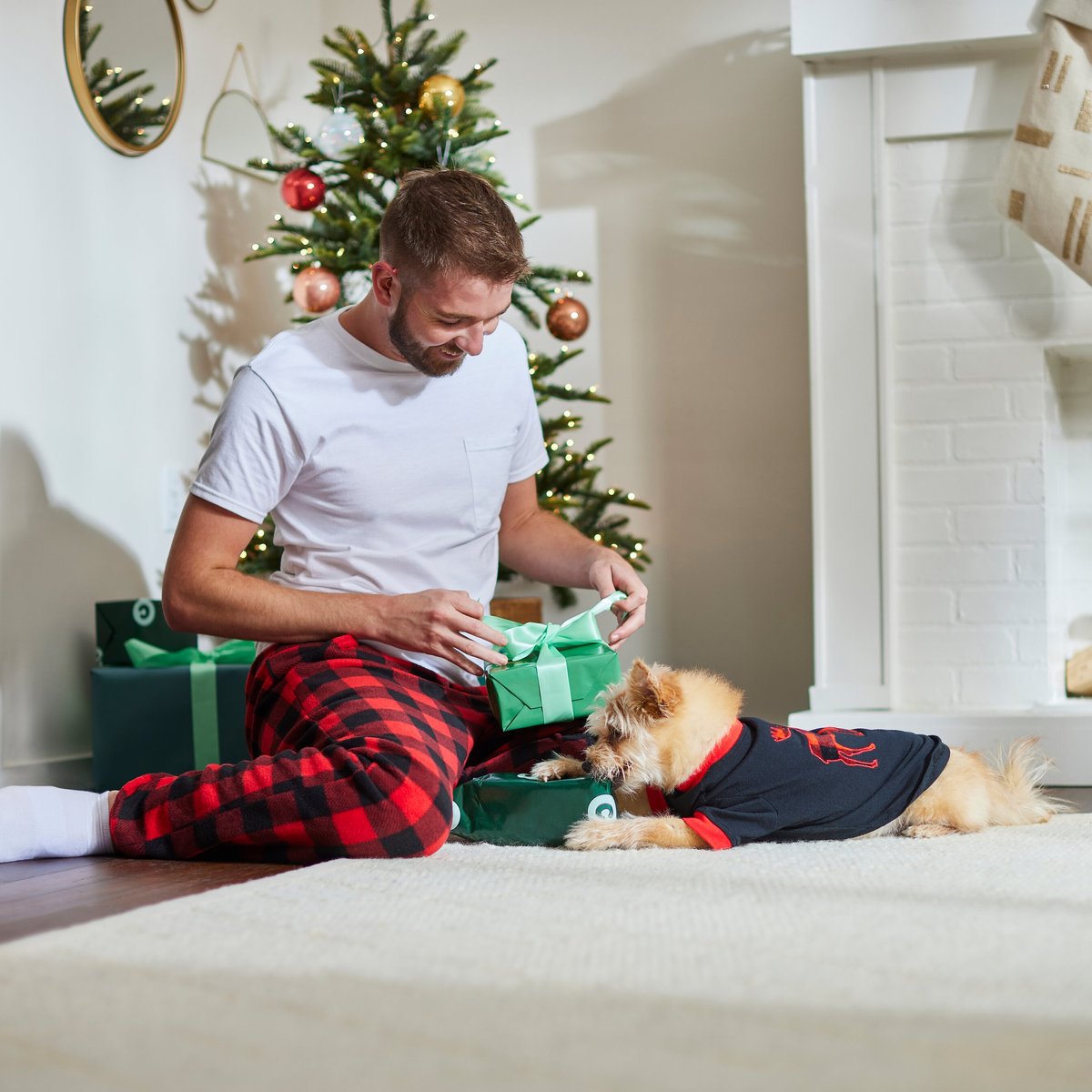 These unisex Frisco plaid pants are perfect for the entire fam to rock on Christmas morning. They're soft to the touch, too, thanks to the fleece material. (Looking for a matching shirt? We have that, too.)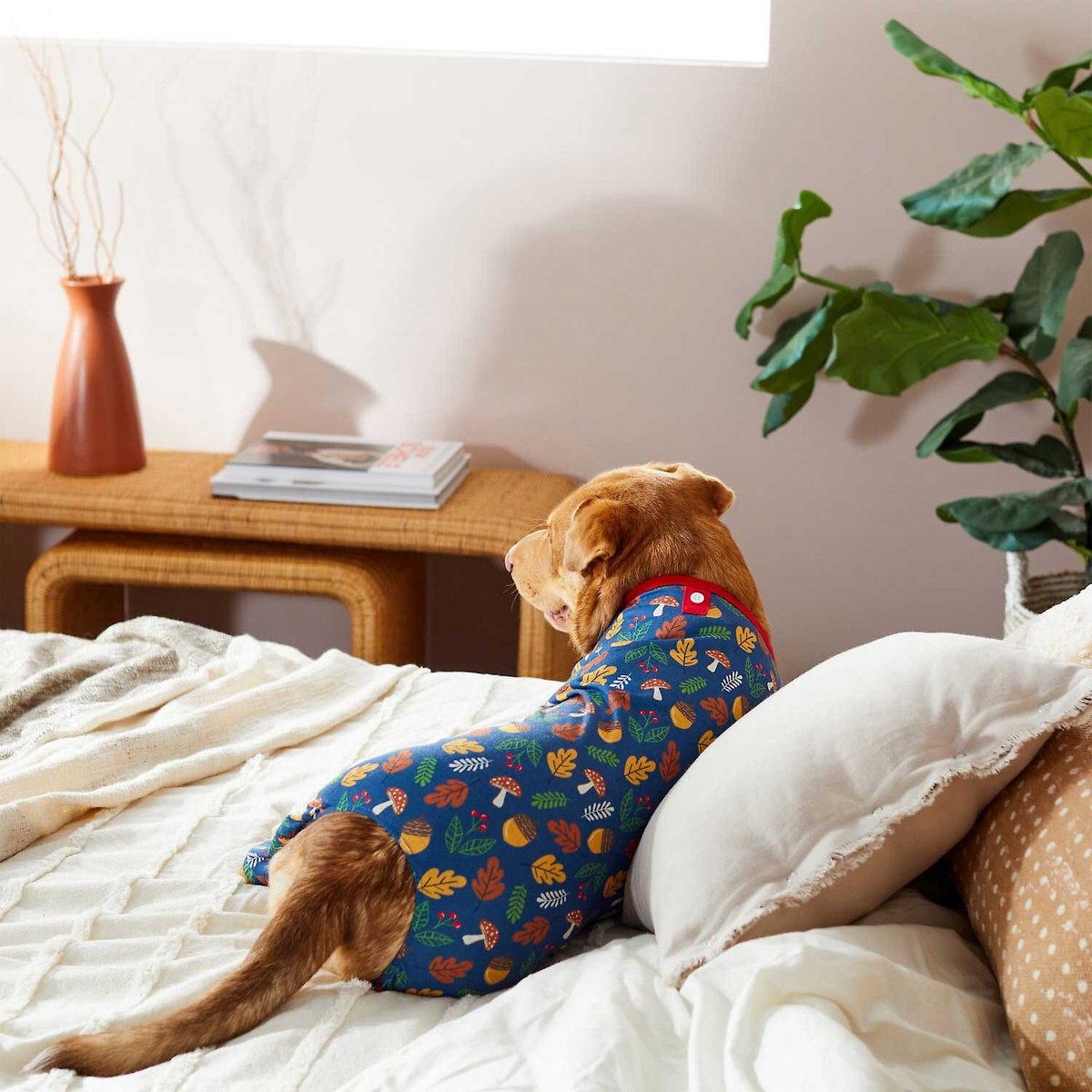 How playful is this nature-inspired print? Perfect for fall, Wagatude's Henley-style Woodland PJs features a pull-over design for easy dressing. And the faster you get into pajamas, the quicker you can get to cuddling!
From the colorful leaves and the rabbits and foxes to the bright-orange trim, we can't get enough of this vibrant, "into the woods we go"-themed pajama set.
So, which set do you like best? Whatever you choose, you and your pet will look, feel and sleep great. Sweet dreams!