Watch out, Barbiecore. A bolder, richer shade is here to steal the spotlight: Pantone's 2023 Color of the Year, Viva Magenta—and it's actually a perfect fit for your pet.
Viva Magenta is a hybrid color that blends sultry maroon with a vivacious red and a splash of plum. It's a deep shade, that's for sure, but it might just be deeper in meaning and message:
"Brave and fearless, [Viva Magenta] is a pulsating color whose exuberance promotes optimism and joy," Pantone said in a press release. "Powerful and empowering, it is an animated red that encourages experimentation and self-expression without restraint."
And if we might add, it's a shade that speaks to the spirit of our pets: They're bold (especially when they try to sneak a bite of our people food—nice try!). They're fearless (like that time they tried to go toe-to-toe with the neighbor's cat—is your nose OK?). And they bring immense joy into our lives (enough said). So, naturally, they deserve to be decked out in a color that's not only on-trend but represents exactly who they are.
From jackets and bandanas to comfy beds and sofas, here are all the ways pet parents—like you—can incorporate Viva Magenta into your pet's life.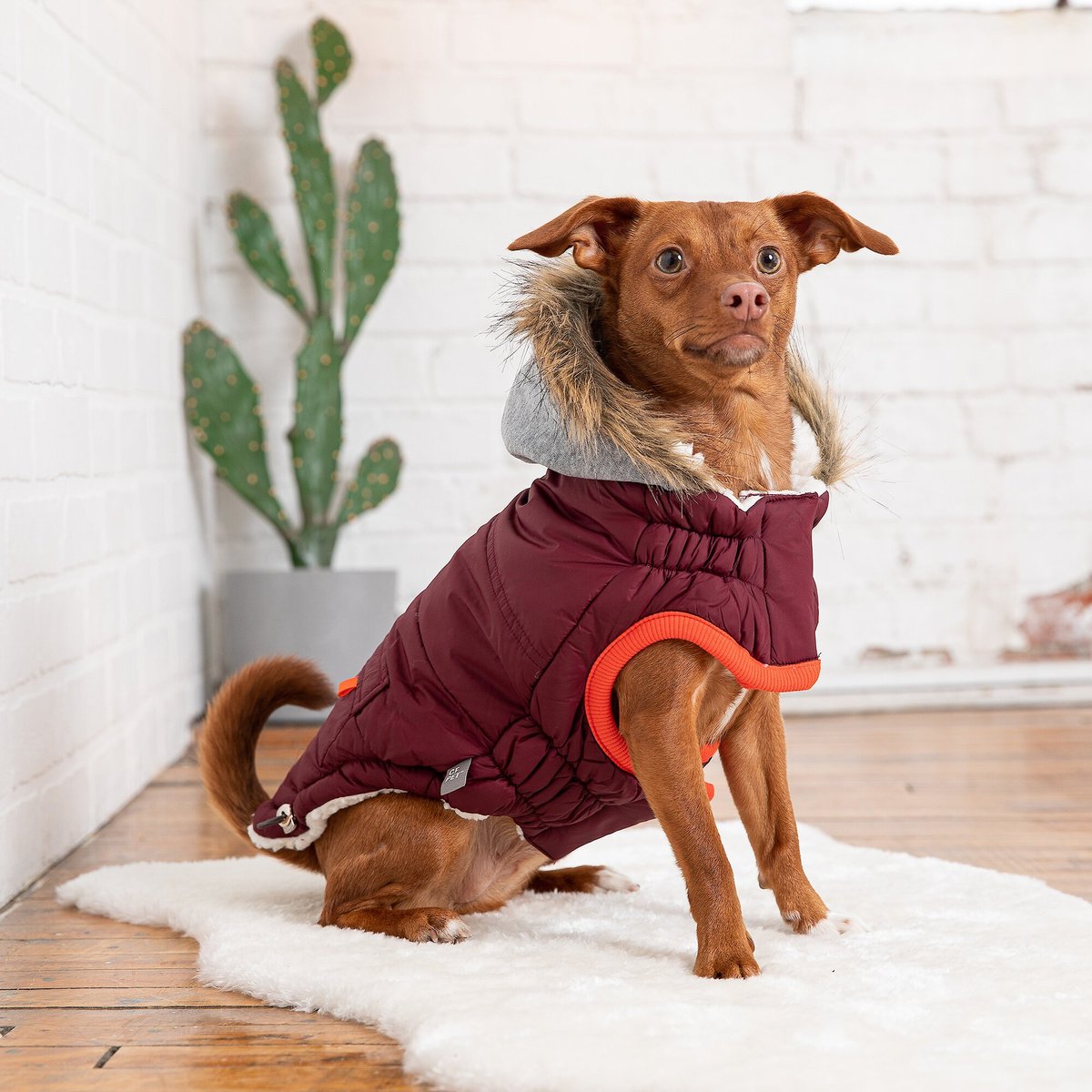 To get the Viva Magenta look, embrace deep reds and burgundy and, of course, magenta. The color will especially pop on your next snowy walk, and it's sure to turn heads at the dog park. Here are some of our favorite Viva Magenta-esque pet jackets, bandanas and more.
Frisco Colorblock Adventure Insulated Parka ($24)
Faux fur-trimmed hood
Plush fleece lining
Water-resistant exterior
Machine washable
For dogs and cats
Available in seven sizes (XS to XXXL)
GF Pet Winter Sailor Parka ($51)
Neon orange trim for extra style points
Vegan fur-trimmed fleece hood
Deep faux pockets
Water-repellent
Machine washable
For dogs
Available in six sizes (XXS to XL)
Blueberry Pet Classic Cable Knit Personalized Sweater ($28)
Soft, wool blend sweater
Personalize it with embroidery
Machine washable
For dogs
Available in seven sizes (10-inch to 22-inch)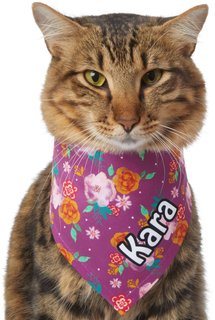 Frisco Fall Floral Personalized Bandana ($14)
Made of lightweight, comfy polyester
Personalize it with your pet's name
Machine washable
For dogs and cats
Available in three sizes (S, M, L)
Found My Animal Adjustable 7-Foot Ombre Rope Leash ($14)
Marine-grade rope with lockable carabiner
Transform into hands-free leash via O-rings
Hand-dyed in Brooklyn, NY
For dogs and cats
Available in three sizes (S, M, L)
It's official: Your pet might just be more stylish and on-trend than you are. (And honestly, same.) For more fall and winter trends, check out the
top pet fashion and home décor trends
, as determined by Chewy's own design experts.