I

f your dog has developed a red, itchy patch of skin that they just won't seem to leave alone, chances are you're dealing with a hot spot. But don't fret! Dog hot spots are a totally common skin condition, and they are usually easy to treat and prevent—if you know what steps to take. Here's everything you need to know.
Also known as pyotraumatic dermatitis or acute moist dermatitis, a hot spot is a skin lesion that's characterized by:
Redness and skin irritation
Hair loss (often)
Hot spots are self-inflicted by your dog, created when they compulsively chew at a certain part of their body. They're painful for your pup, and they're also prone to secondary skin infections.
Where Do Hot Spots Usually Occur?
The base of the tail
The back of the legs
The groin
Around the neck
What Causes Dog Hot Spots?
The most common causes of hot spots in dogs include:
How to Treat Dog Hot Spots
Your first step in treating your dog's hot spot? Contact your veterinarian. Different causes require different treatments, and your vet's the best person to determine your dog's underlying cause and appropriate treatment plan. This is especially important if:
Your dog won't stop scratching
Your dog is shaking their head
Your dog has hives
The hot spots keep reoccurring.
Veterinarians can also prescribe medications that will help your dog get relief sooner.
Your vet's advice may vary, but in general, this is how to help your dog's hot spot heal:
1

Clip the hair around the hot spot with high quality clippers.
---
Use clippers to carefully trim the hair at the edges of the hot spot. Important note: Do not clip the hot spot itself, as this will be painful for your dog. Instead, clip the hair around the spot, which will prevent matted fur and excessive moisture from building up and causing further problems.
Bear in mind that a hot spot is painful and itchy, and your dog may not like what you are doing. Talk gently to your dog, and use precaution to avoid getting bitten. If necessary, ask for help from your veterinarian.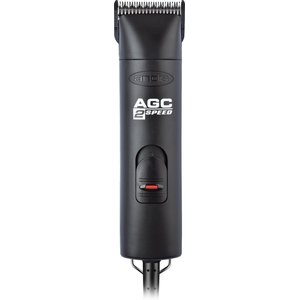 Andis AGC2 2-Speed Detachable Blade Dog Hair Grooming Clipper
$155.00
Temporarily out of stock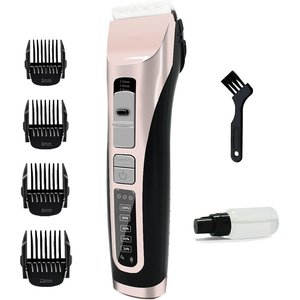 PATPET P730 Removable Blade Dog Hair Grooming Clipper
$45.99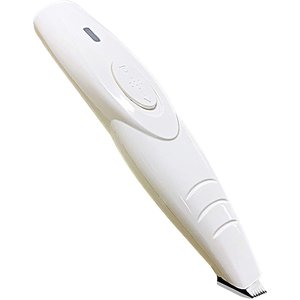 Pet Republique Small Hair Clippers for Detailing
$12.99
2

Gently clean the hot spot with a mild antiseptic that doesn't sting.
---
Gently apply antiseptic to the hot spot. Some antiseptics, like Pet MD Chlorhexidine Antiseptic Wipes, come in wipe form; others come in a bottle of liquid that you'll first apply to a gauze square and then apply to the hot spot. Dab, don't wipe, and remember to be gentle as this may also be painful for your dog. Avoid products that contain alcohol because that will sting, and once again, bear in mind that your dog may bite.
The good news is that you'll only need to do this once. Antiseptics can inhibit and kill bacterial skin infections, but they also interfere with skin healing, so this is a one-time job.
3

Apply a topical treatment to the affected area.
---
A number of creams, ointments and lotions are available to treat hot spots. The most effective treatments are:
Antibacterial
Anti-inflammatory
Contain a steroid
Contain antibiotics
Your vet will be able to prescribe the best treatment for your pet. Over-the-counter products and home remedies typically are not strong enough to provide much relief, and they will not address or prevent bacterial infections in the skin, which commonly accompany hot spots.
It's also not a good idea to give your dog antihistamines for their hot spot. Though most hot spots are caused by allergies, the reaction is so severe that allergy medications typically do not help reduce their itching.
Continue applying the treatment according to its instructions until all of these occur:
The hot spot is no longer red or oozing
Your dog is no longer itchy
The skin appears to be healing
and hair starts regrowing
4

Place an Elizabethan collar on your dog.
---
An Elizabethan collar, aka an e-collar or cone collar, can prevent your dog from licking the hot spot—and just as importantly, licking the medication off the hot spot. This is an important part of treatment, because the hot spot will take longer to heal or may get worse if the dog is allowed to lick it.
Keep the e-collar on your dog whenever you're not able to closely supervise them. You can take it off when you are cuddling together, for instance, or taking a leashed walk. However, you must watch your dog closely and prevent them from licking or chewing at the hot spot at all times when the collar is off.
Pro Tip: If your dog is unhappy or uncomfortable in an e-collar—or if they've learned to Houdini their way out of it—a T-shirt that covers the spot, like this one from Suitical, may be a better solution.
5

Monitor your dog for improvement.
---
Check your dog's hot spot daily to make sure it's getting better. Signs of healing include:
Decreased redness and oozing; the skin "dries up"
Hot spot develops crusting or a scab
Dog seems comfortable and isn't trying to bite the hot spot; less itchiness
Hair begins to regrow
Sometimes it can be hard to tell if a hot spot is improving. One way to keep track is to take a picture of the hot spot once a day for comparison.
When to Call Your Vet
If your dog doesn't seem any better and is still itchy after two days of hot spot treatment
 If the hot spot improves and then it gets worse
Hotspots can mimic other skin conditions like mites, so your vet should take another look to determine what's going on. They may prescribe oral steroids or other anti-itching medication and oral antibiotics.
Remember: Treating the hot spot alone isn't enough. Talk to your vet to determine what caused the hot spot and what steps to take to address the issue.
How to Prevent Hot Spots on Dogs
While hot spots are a pain (literally), there are measures you can take to reduce the likelihood that your dog will suffer from them.
Use an effective flea treatment on all pets in the household. Most dog hot spots are caused by a flea allergy—even one flea bite in an allergic dog can cause significant itching and a rash of hot spots to appear. If you have a heavy flea infestation in your house or yard, then you will need to treat the environment for fleas as well.
To prevent ear infections, apply ear drops that dry and acidify your dog's ears after swimming or baths, and/or put cotton balls in your dog's ears during baths or swimming (don't forget to remove them!). Find out more about cleaning your dog's ears.
If your dog is licking or chewing excessively because they are bored or have behavioral issues, decrease boredom with interactive toys or food puzzles and increasing training and exercise, and visit a veterinary behaviorist for more severe compulsive disorders.
Clean skin folds on the face or around the tail regularly with an antiseptic wipe.
If your dog has a history of problems with their anal glands, have them expressed every 6-8 weeks.
While dog hot spots are certainly no fun—for you or your dog!—it is usually possible to determine what is causing the hot spot, successfully treat it, and prevent your dog from suffering from a hot spot again in the future.